Still living and working on the family ranch, Teri trains her own horses and uses them in her ranch work. These same horses provide the models for much of her art. Teri draws inspiration from their unique personalities, and all the variety of moods and motion that are inherent in horses. Teri portrays the familiar animals, landscape, and characters in pencil, watercolor, and sculpture, working free-hand from her own photography.
Teri's latest endeavor is to improve a unique type of mixed-media artwork she developed for a college class in 2006. This 100% original form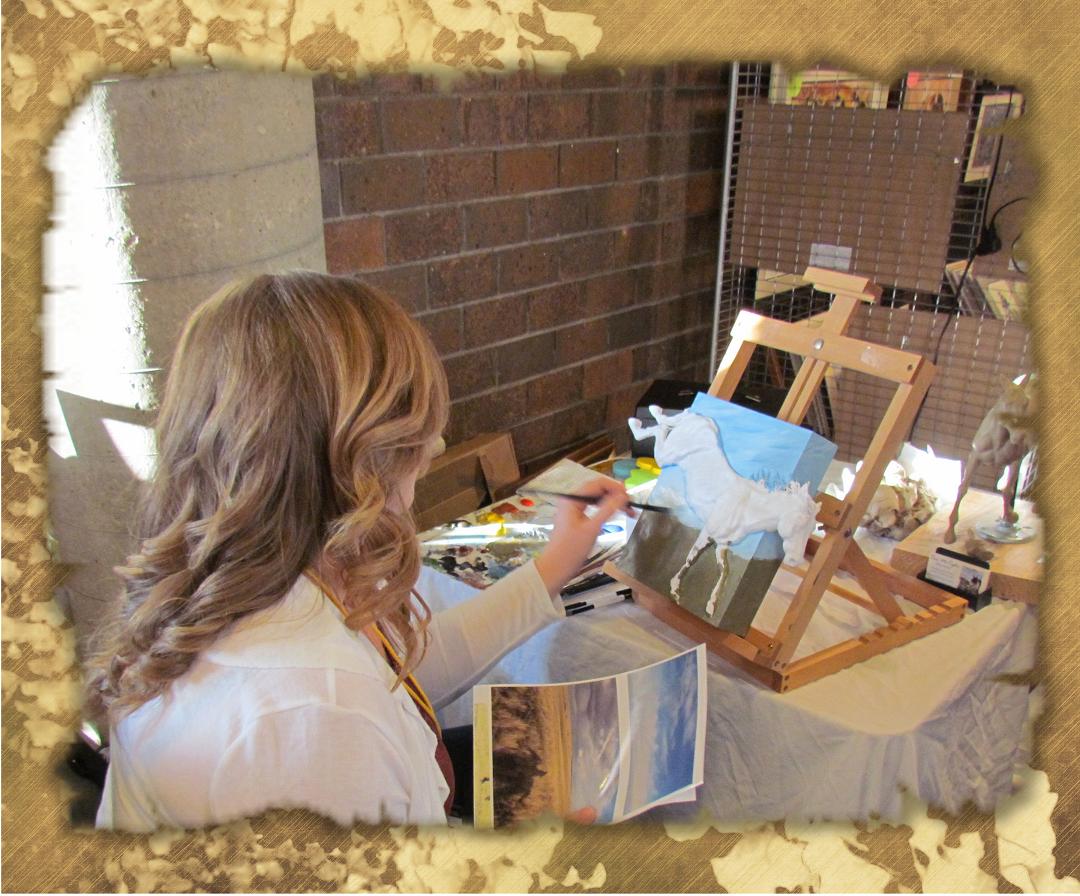 of art, which she calls Sculpting Outside the Box ™, employs three-dimensional and relief sculpture which Teri creates by hand, mounts to a hard surface, and paints. Each piece is entirely unique, as she has not yet come up with a process for duplication. What you see is one-of-a-kind hand-sculpted, hand-painted pure artwork. Teri's goal is to make it appear as though a realistic painting is escaping its bounds and coming to life. Patent pending.
The most important aspect of Teri's art is her wish to show the viewer the land in which she lives, as seen through her own eyes and perspective. Teri hopes to share with her audience all that she loves about this landscape and its many inhabitants.
Since 2009, Teri has been working to build her body of art and show it at the many artistic venues available in South Dakota and the surrounding states. Some of her work has gone even farther, and can be found from Illinois to California, even as far away as England and Switzerland.
Teri has also illustrated two books. Look for Melvin Arthur Anderson's 5th book of personal recollections and collected stories "Pony Tracks: Saints and Sinners." This book features 42 stories written by author Mel Anderson, and 39 original, free-hand pen and ink drawings by Teri. 14 of Teri's watercolor illustrations appear in the children's book "Husker the Mule: A Birthday Present," conceived and written by Codi Vallery-Mills. This is Codi's first children's book, and may be the beginning of a series of books about Husker the mule. Both books are available for purchase directly from Teri, or through her Etsy.com website: www.etsy.com/shop/portraitsnart4life
Teri travels year-round, attending a number of indoor and outdoor shows and events. She has shown successfully at many different venues, and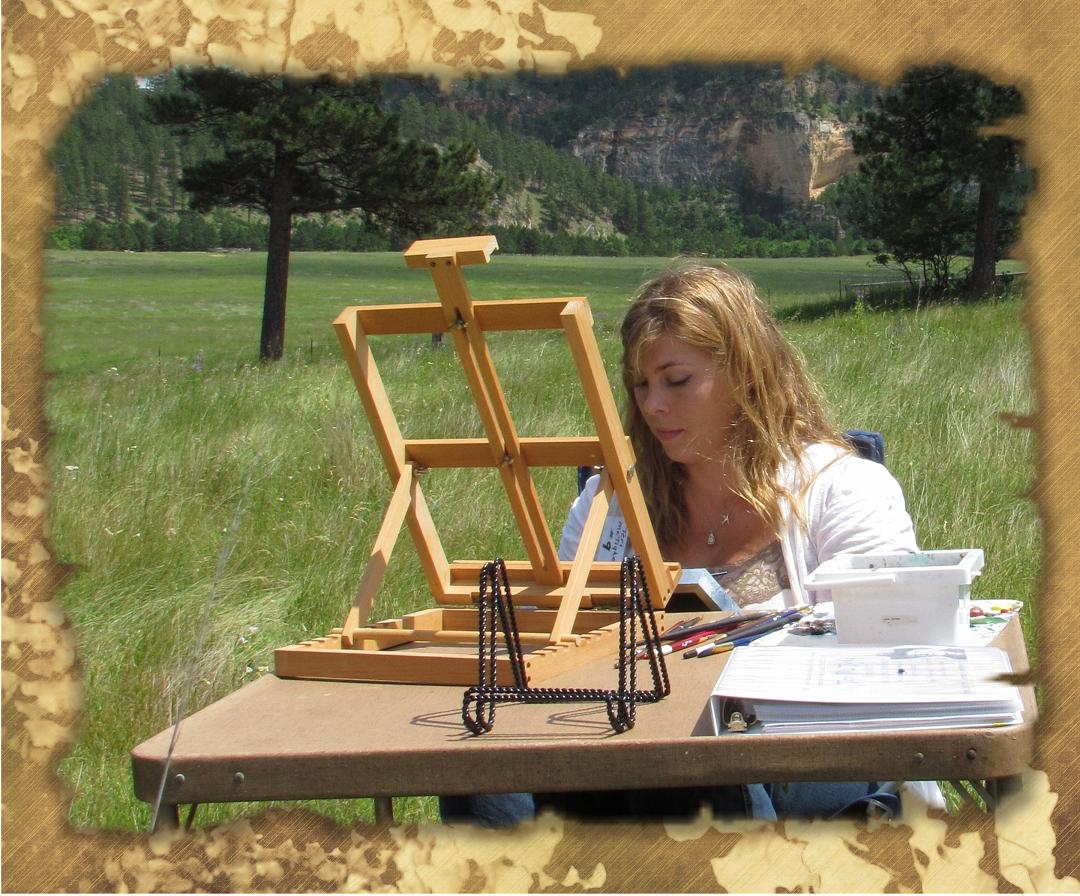 has won multiple awards, including: Best of Show, Best of Class, Judge's Choice, and Peoples' Choice. In 2012, Teri won the Award of Excellence at her first attendance of the Brookings Summer Art Festival. Also in 2012, Teri was chosen as a participant in the Artist in Residence program at Sylvan Lake Lodge, where she was stationed for 3 weeks. Teri was also selected to be part of the First Lady's Prairie Art Showcase in conjunction with the Governor's Hunt in Pierre in 2014.
More of her venues include: the Gift from Mother Earth Festival at Crazy Horse National Monument, Custer State Park's Buffalo Roundup Art Festival, Ft. Robinson Western and Wildlife show, and the Western Gallery at the Black Hills Stock Show & Rodeo, plus a variety of events in ND, WY, MT, CO, and NE. Teri also has work in galleries and shops around the Black Hills, including: The Stage Stop in the art-rich community of Hill City. Teri has additionally participated in a number of "quick draws," where the artist creates an entire piece of work in an hour's time, which is then auctioned off for the benefit of charities.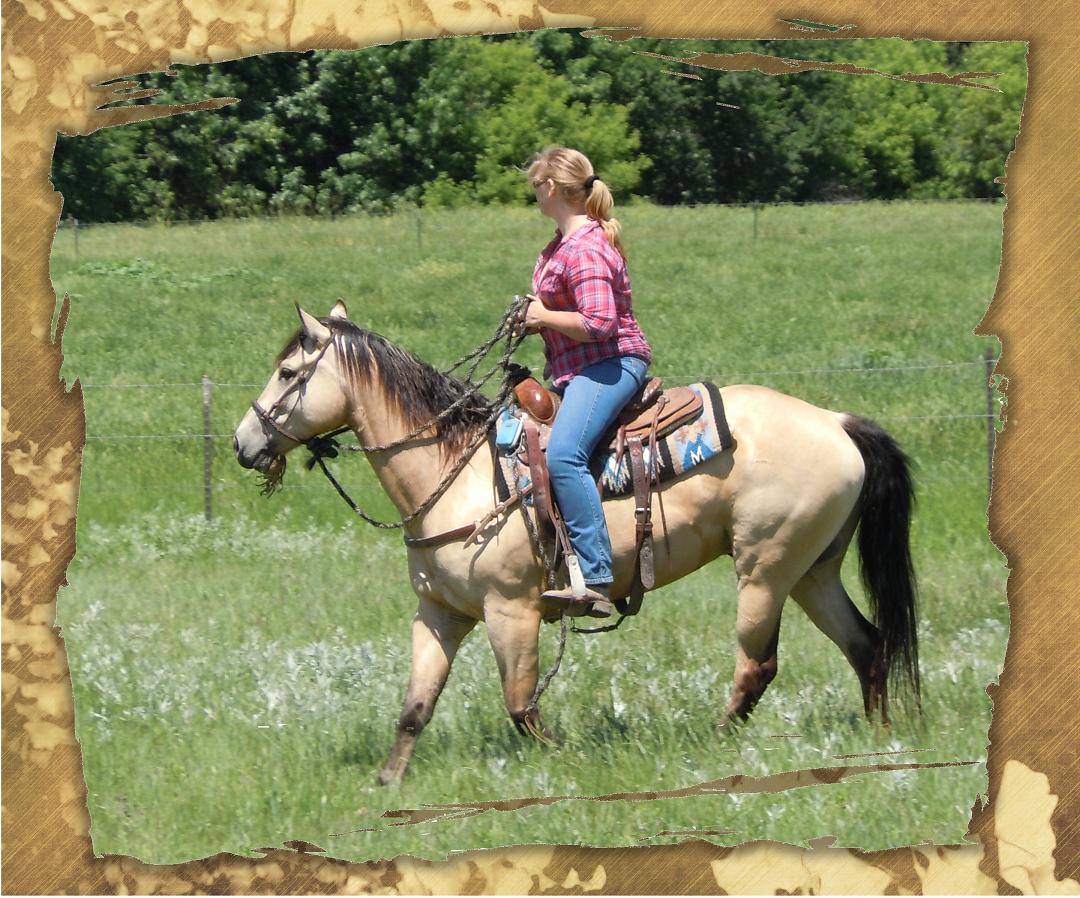 Teri's artwork has been featured twice on the cover of Today's Horse magazine, and on the 2013 – 2014 herd reference guide for Cattle Business weekly. Her work has also appeared within Cattle Business Weekly's regular publication, as well as inside Horse Country Living, and on multiple occasions within the Rapid City Journal.